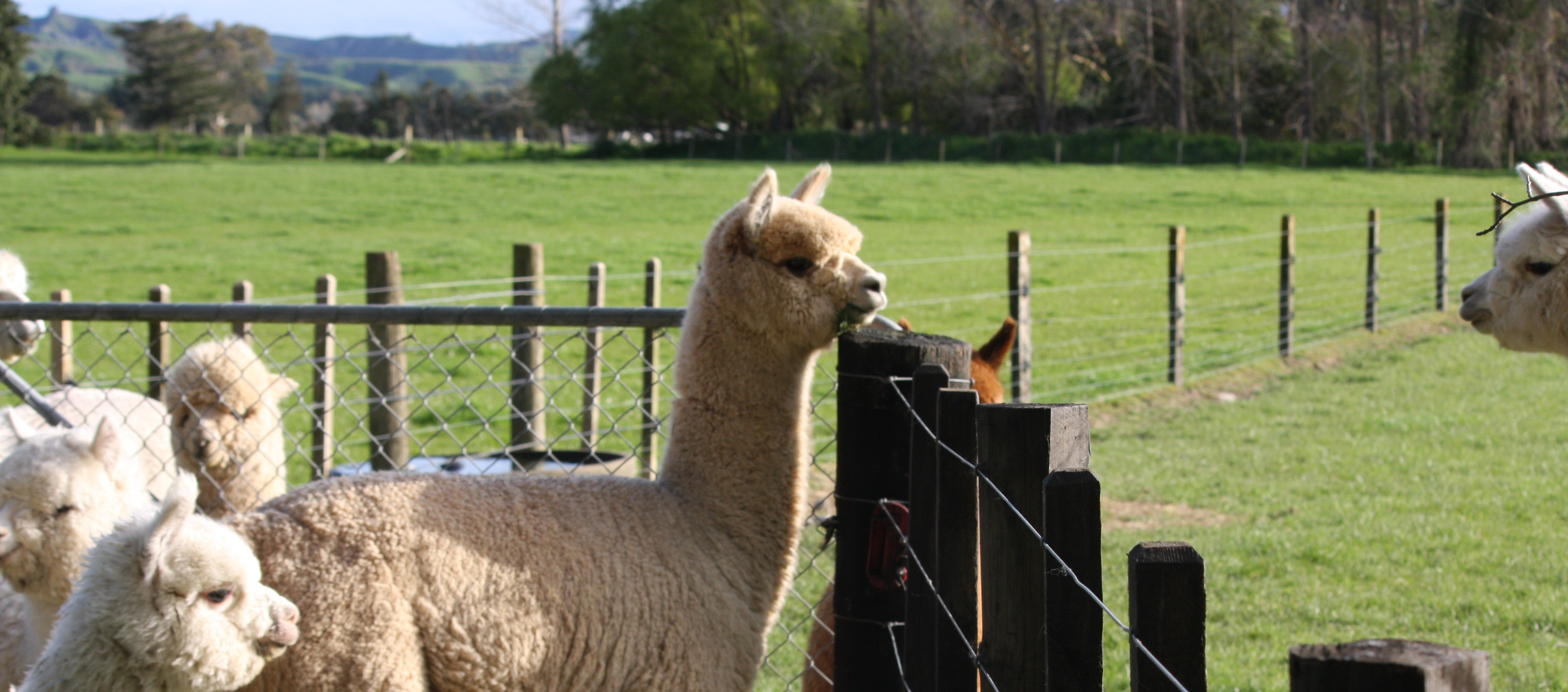 We live and raise our Alpacas on a 100 acre block just behind the Tui Brewery in Pahiatua. We live on a little piece of paradise.
The Farm is a long skinny block and is 2.5 KM long with 30 acres of flat land at the front and 70 acres of hills out the back. Lots of fencing to be done but this is truely a beautiful block of land.
We have several sheds we have converted for the Alpacas so we can get Mums and babies out of the wether when we need too.
Our entire property is being designed and set up for the breeding and raising of Alpacas and of course Debbie's horses.
Like our paddocks our Barn and Shearing area was especially designed and built for Alpacas, plus many more reasons why you should deal with us.
Waituna Road is just 9kms behing the Tui Brewery which is on the road between Woodville and Pahiatua.
The Tui Brewery is a great place to call in for lunch if you like a great selection of Beers that you can only get fropm here.
Our Farm is always green due to the higher rainfall we get over in Pahiatua, which is nice as Alpacas live on grass. They are not fussy eaters and will often eat the weeds and the rougher plants in a pasture before eating the new young grass. No special feed is required to keep Alpacas in top condition. They do however enjoy a munch on hay and as a real treat, some Lucerne hay and some Alpaca Nuts.
We always welcome visitors to our farm; please feel free contact us to arrange a time.