Wyona Super Nova IAR No. 158713
Wyona Super Nova was purchased from our very good friend Karen Caldwell from Wyona Alpaca Stud in Australia.
Keren knew we were after a new Black Male at the time and offered us "Nova" as she had huge raps on this boy and she wanted a really good black male to come to New Zealand.
Nova ticked all the boxes for us and he had a wonderful handling fleece and he had the most amazing nature to match his fleece. Nova comes running up to you for human interaction and this trait he passes onto most of his offspring.
"Nova is half owned by our great friends Wendy Russell and Nigel Davidson from Coroglen Alpacas, who mainly breed Black Alpacas. Nova has produced some very special Cria for Wendy and Nigel."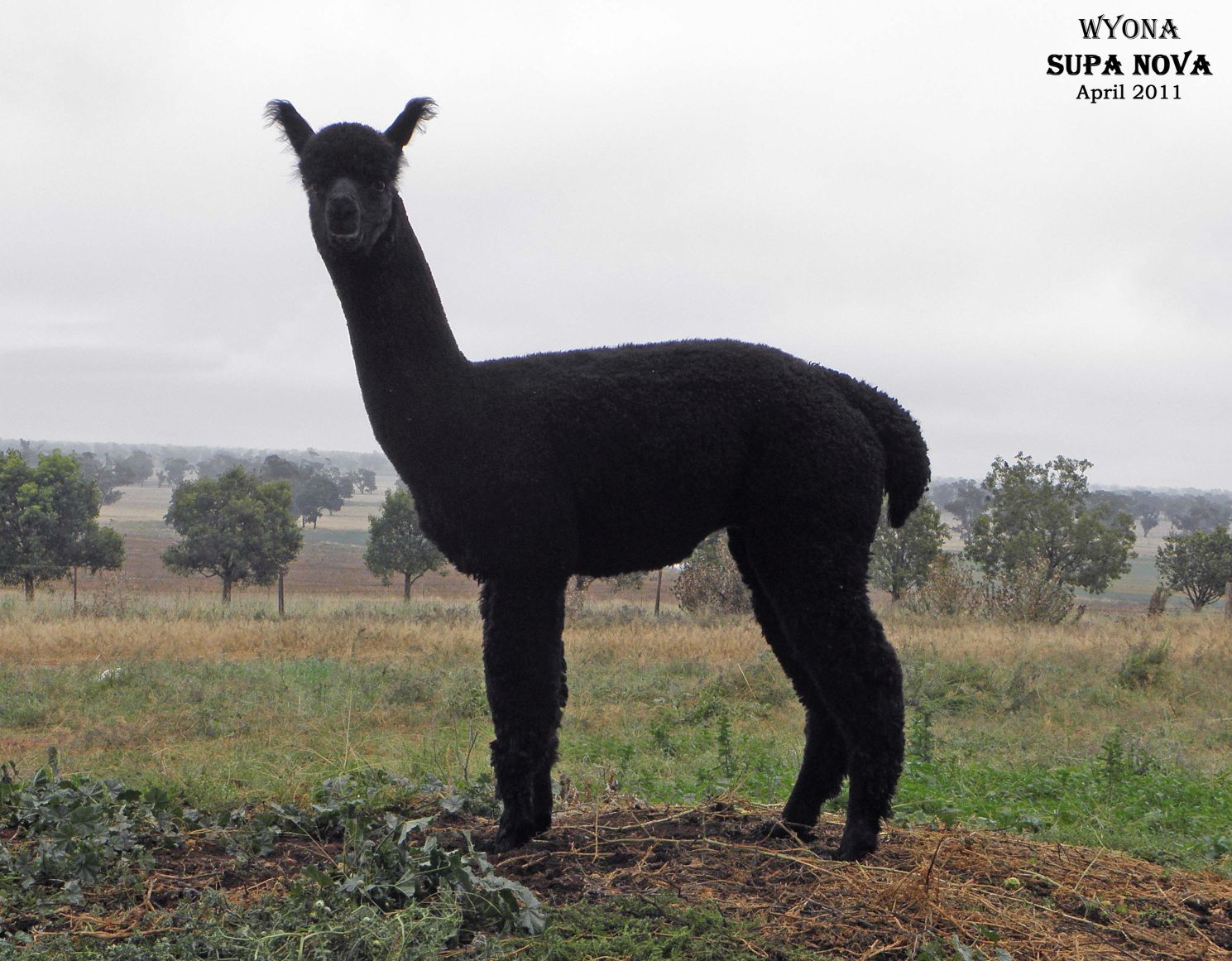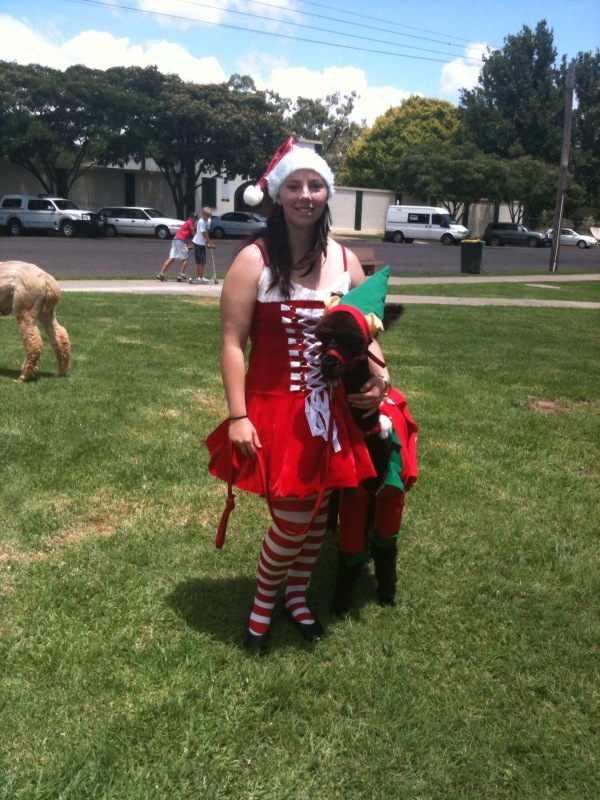 Super Nova was taken to several events as a Junior because of his incredible nature and personality.
Pedigree:
As you can see from his Pedigree below, Wyona Super Nova has a very impressive background with every animal in his Pedigree being Black except one.
It is rare to find a male with so many Black animals in his background, but this is what Karen was all about ….. Breeding Genetically Black Animals.
| | |
| --- | --- |
| Ident No: | WAS F0333 |
| Sex: | Male |
| IAR: | 158713 |
| Birth Date: | 21/03/2010 |
| Status: | Active |
| Breeder: | KAREN CALDWELL (AUS) |
| Current Owner: | Multiply Owned |
| Current Owner Region: | Manawatu/Wanganui |
| Type: | Huacaya |
| Colour: | Solid Black |
| Certified?: | Yes 28/11/2011 |
| DNA No.: | 1106564 |
| Progeny: | [16 - View] [View by Herd] |
---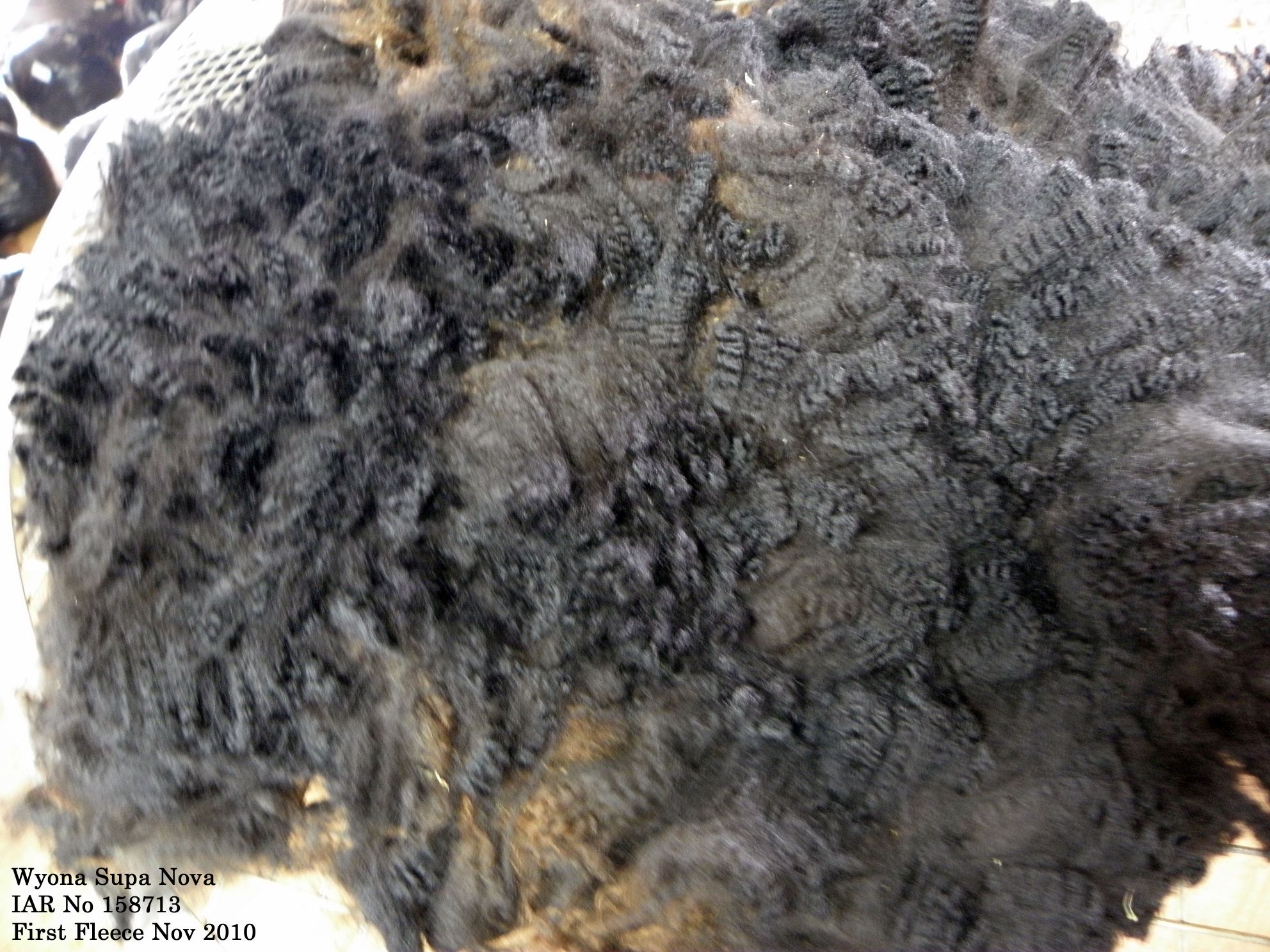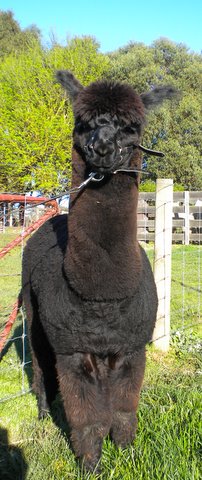 Lustre to Die For
You can see by this picture of Nova how much Lustre he has on his face which also carries throughout his fleece.
Karen used to "Rug" all of her animals to keep the Red soil off of their fleeces. This is why he looks as if he has brown legs and neck.
It is just the red clay.
Pictured below is Nova before he came to New Zealand.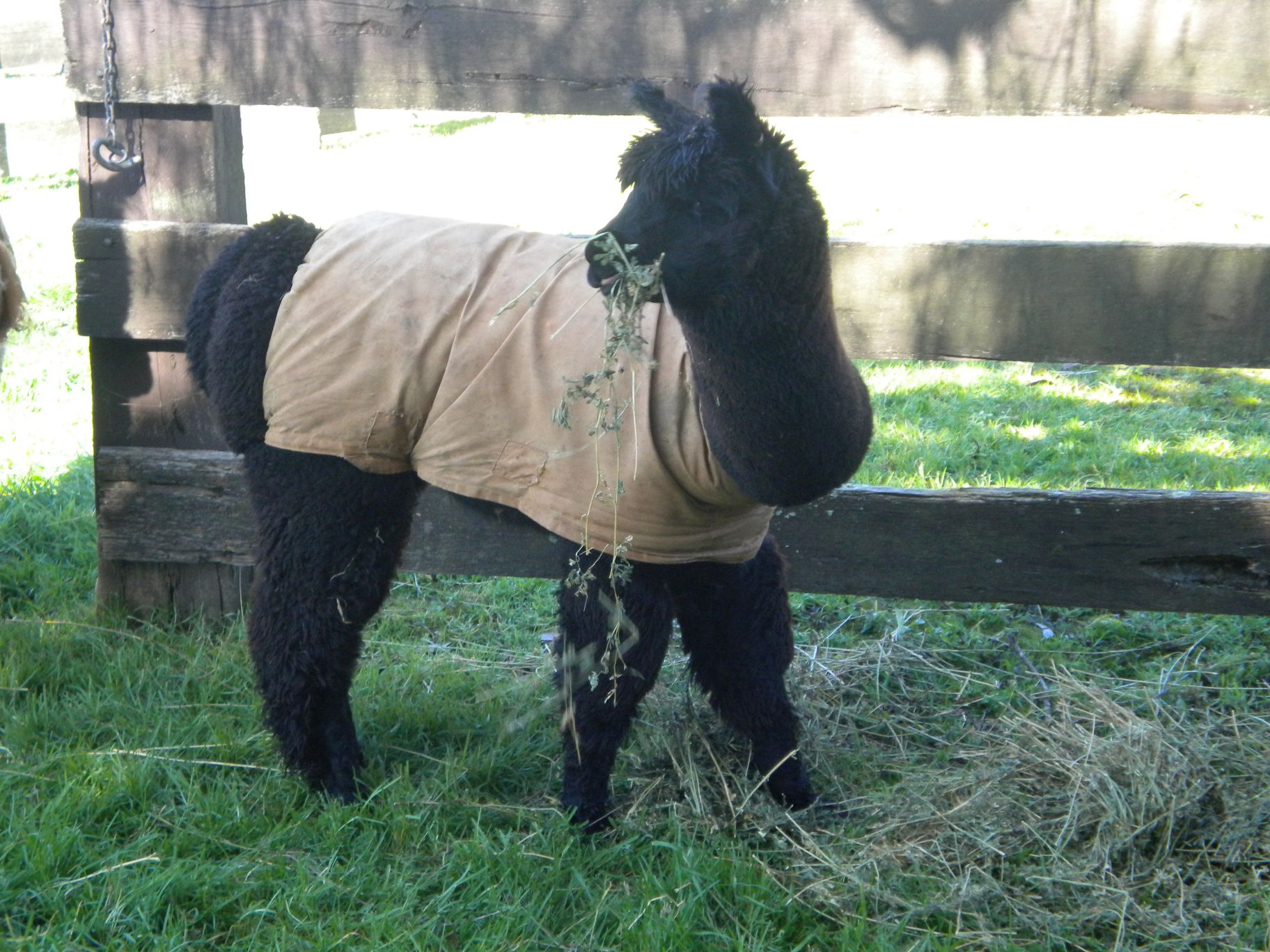 Wyona Supa Nova's Stud Fee: $1,000.00 +gst
Our Special Reproductive Guarantee applies to all of Nova's Cria.