Wyona Constantine
Wyona Constantine was bought from our very good friend Karen Caldwell who of course is an Australian.
Karen was allways trying to get us to breed "True Black Alpacas" and I was always argueing with her that the best way to breed "Great Black Alpacas" was to put a good Back over a better Medium/Dark Fawn.
We argued over how to do this for most of our friendship ………….
Wyona Contantine could possibly be the (on paper) the Blackest Alpaca in New Zealand.
Constantine's Pedigree has nothing but Solid Black animals from start to finish, making him a very rare and potentially prepotent for producing Solid Black offspring.
Karen's description of Constantine when we purchased him ……….….
"Wyona Constantine" has the "Wow" factor. He stands out in the paddock and in the show ring.
This is a well grown, intermediate, solid true black Male who has a superb frame with exceptionally correct proportions throughout and magnificient conformation to match.
He has a very strong build, showing great strenght of bone within his frame.
Wyona Constantine is producing a profoundly dence, soft and lusterous fleece.
He is growing individual iniform staples with super length and a very high degree of lustre.
The crimp style is of a medium frequency and amplitude and is very consistant and extending well into his legs and under his belly.
Whona Constantine has Wyona's elite black breeding programme behind him with a multiple champion winning Sire and Dam and "ditto" for his grand and great grand sires and dams as well.
Constantine has the true black colour gene that Wyona has been famous for as well as a proven line of elite show winning ancestors.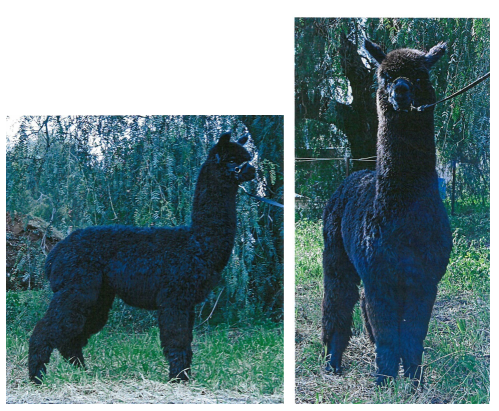 Constantine at 2 years of age …………..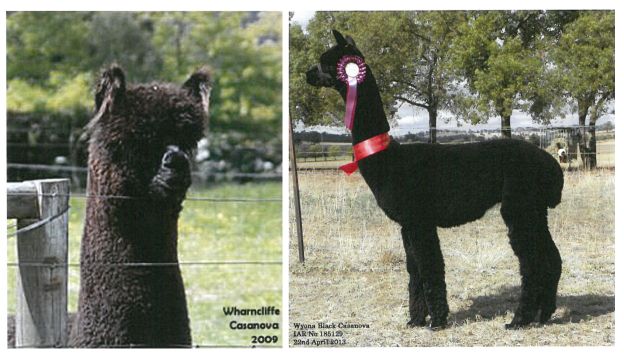 Constantine's Sire ……… Wharncliffe Casanova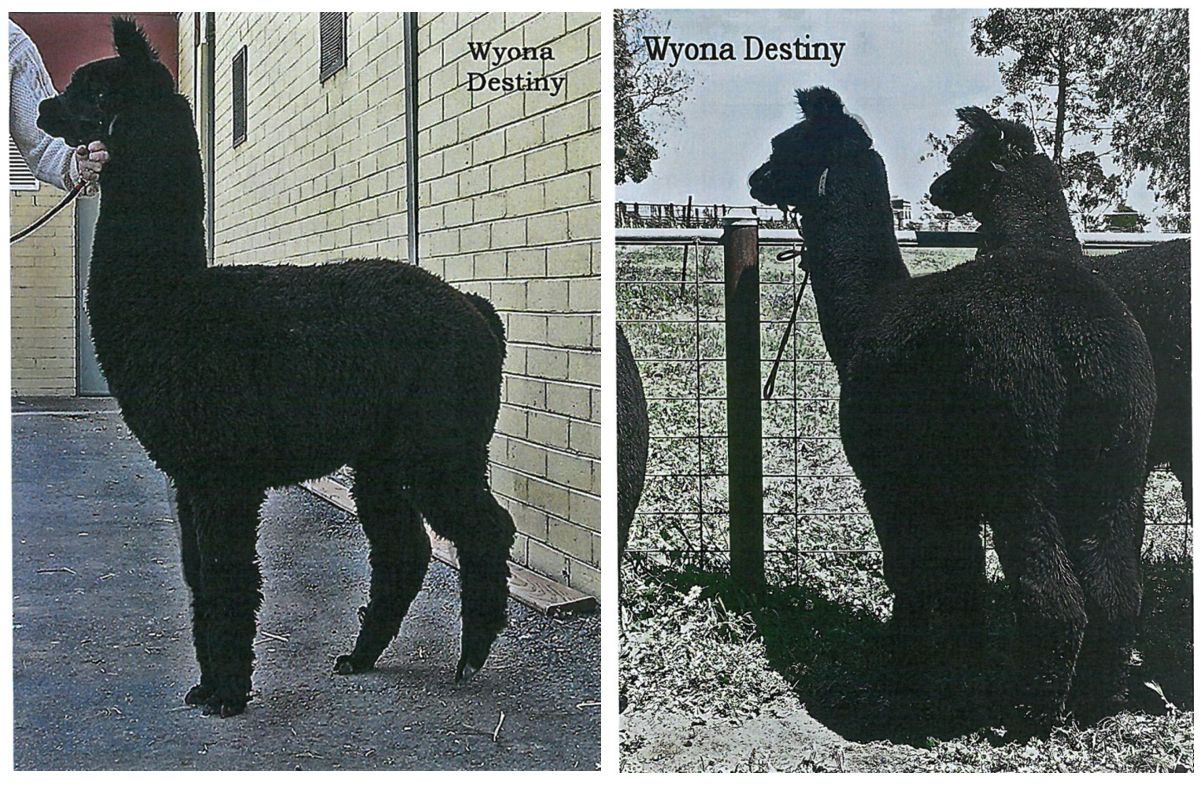 Constantine's Dam ………… "Wyona Destiny"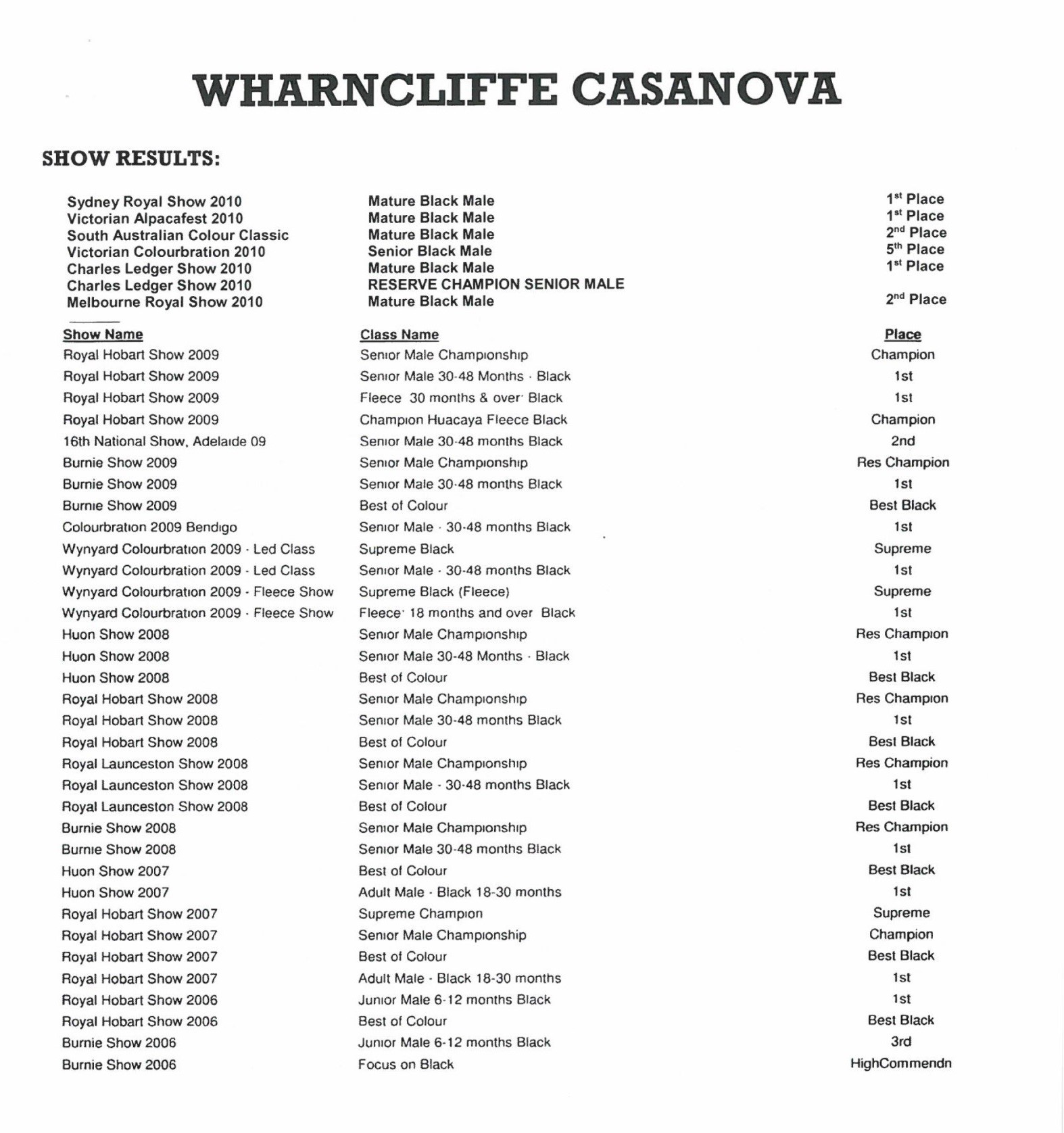 Pedigree:
| | |
| --- | --- |
| Ident No: | WAS K0454 |
| Sex: | Male |
| IAR: | 200273 |
| Birth Date: | 02/04/2014 |
| Status: | Active |
| Breeder: | KAREN CALDWELL (AUS) |
| Current Owner: | ERIC LISTER |
| Current Owner Region: | Manawatu/Wanganui |
| Type: | Huacaya |
| Colour: | Solid Black |
| Certified?: | Yes 14/02/2016 |
| DNA No.: | 2000163 |
| Progeny: | [1 - View] [View by Herd] |
---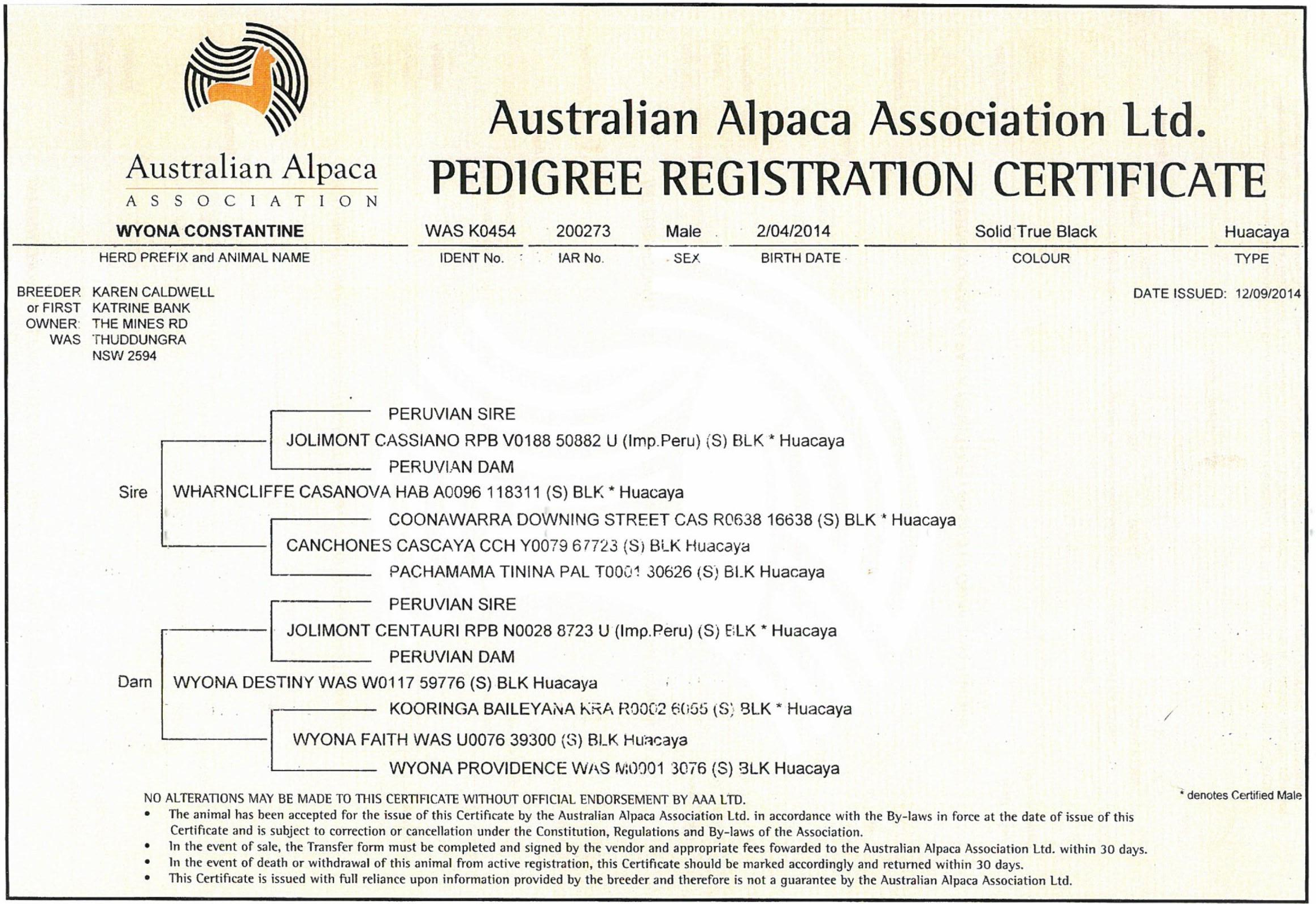 Wyona Constantine's Stud Fee: $1,000.00 +gst
Our Special Reproductive Guarantee applies to all of Constantine's Cria.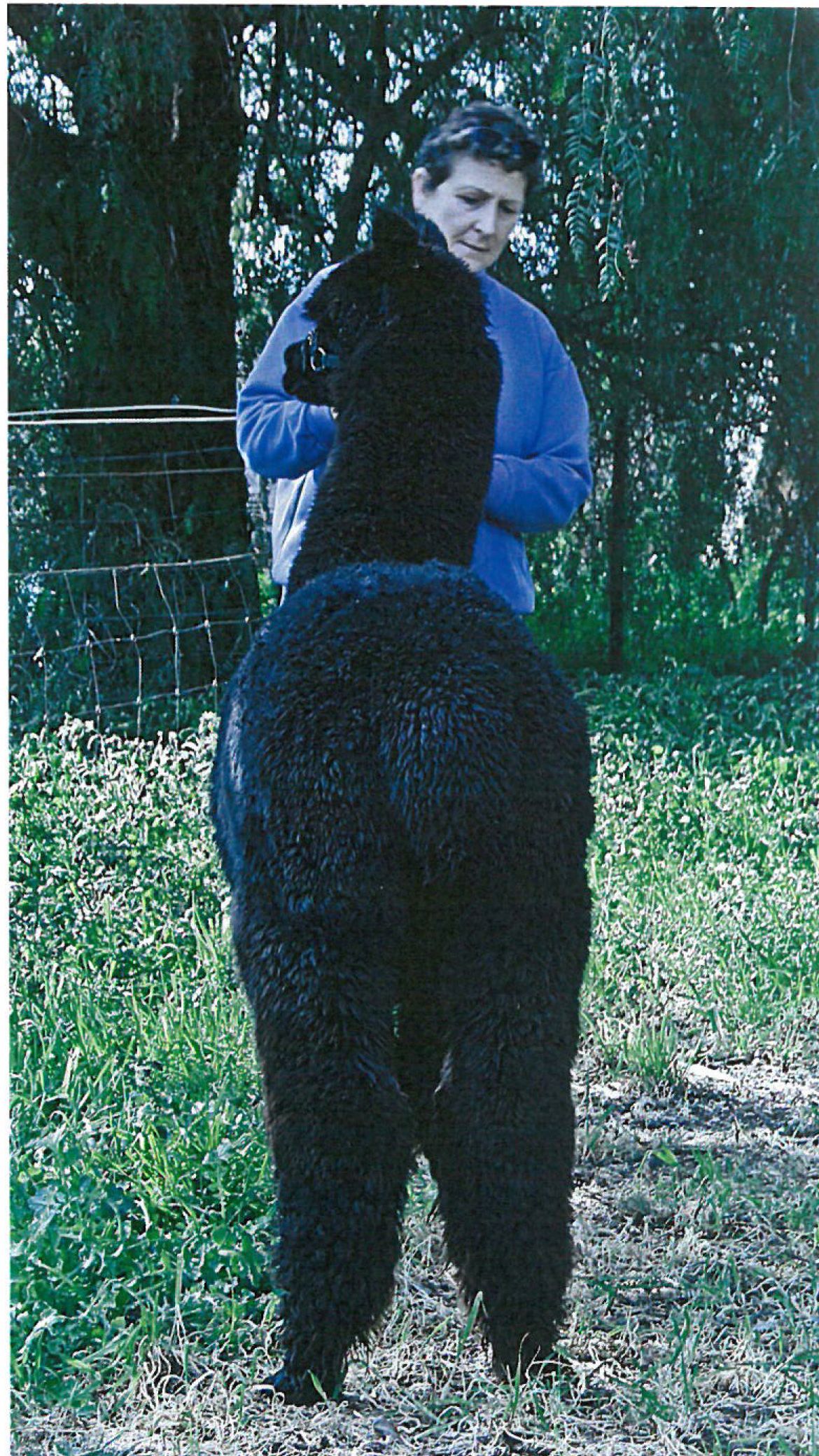 Karen Caldwell:
The picture below is of Karen who I regarded as a very good friend of mine. We always got on very well even though we did argue on the rights and wrongs of the Alpaca world and about how to breed the best Alpacas.
Karen passed away well before her time and she is a huge loss to the Alpaca Industry worldwide but her Alpaca genetics are all over the globe now and because of her over 25 years of breeding, her name and stud name of Wyona will live on forever ……………..