Top Mill Golden Sand IAR No. 1019697
Top Mill Golden Sand was purchased from Sven and Paula Svenson of Top Mill Alpacas.
We were looking for a new fawn Suri Male to joi our stable of Stud Males and from the minute we saw Golden Sand, we were very impressed.
This young male has the most Independant Lock Structure we have ever seen. It is truly amazing and each lock is long and soft, showing a beautiful lustre and a handle you need to feel to believe.
As an added bonus Golden Sand is the most beautiful Medium Fawn who is so consistant in his colour you have to see him to believe.
The picture below of Goden Sand with his red ribbon he won at the AANZ 2018 National, shows his true colour.
Golden Sand will start his breeding career this coming spring and we are looking forward to seeing what he can produce.
Pedigree:
As you can see from his Pedigree below, Top Mill Golden Sand has a very impressive background with 4 generations of Suri to back him up.
| | |
| --- | --- |
| Ident No: | PSS N0053 |
| Sex: | Male |
| IAR: | 1019697 |
| Birth Date: | 07/03/2017 |
| Status: | Active |
| Breeder: | PAULA SVENSSON |
| Current Owner: | ERIC LISTER |
| Current Owner Region: | Manawatu/Wanganui |
| Type: | Suri |
| Colour: | Solid Light Fawn |
| Certified?: | Yes 25/02/2019 |
| DNA No.: | 2000696 |
| Progeny: | None |
---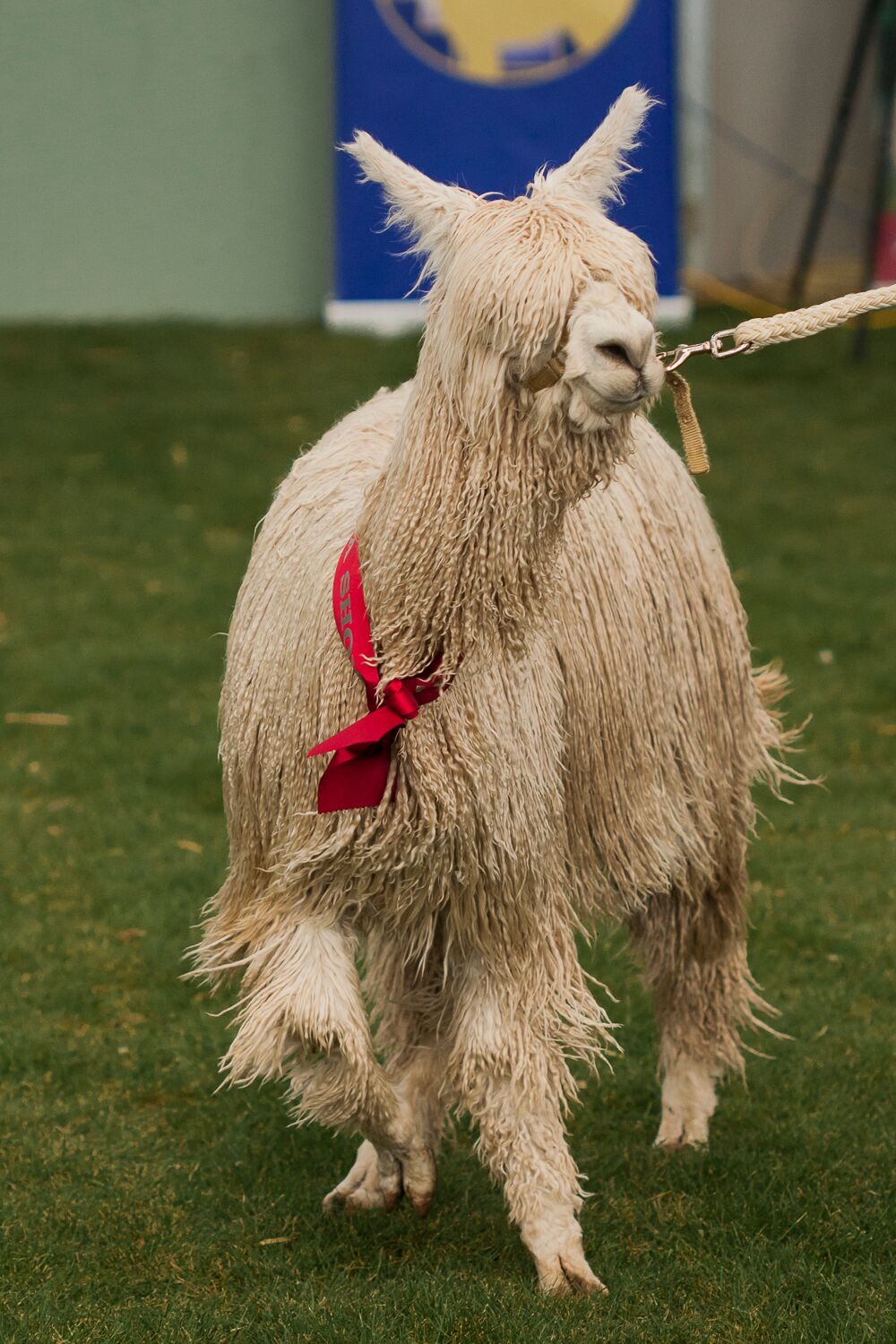 "Golden Sand won his class at the 2018 AANZ National Show"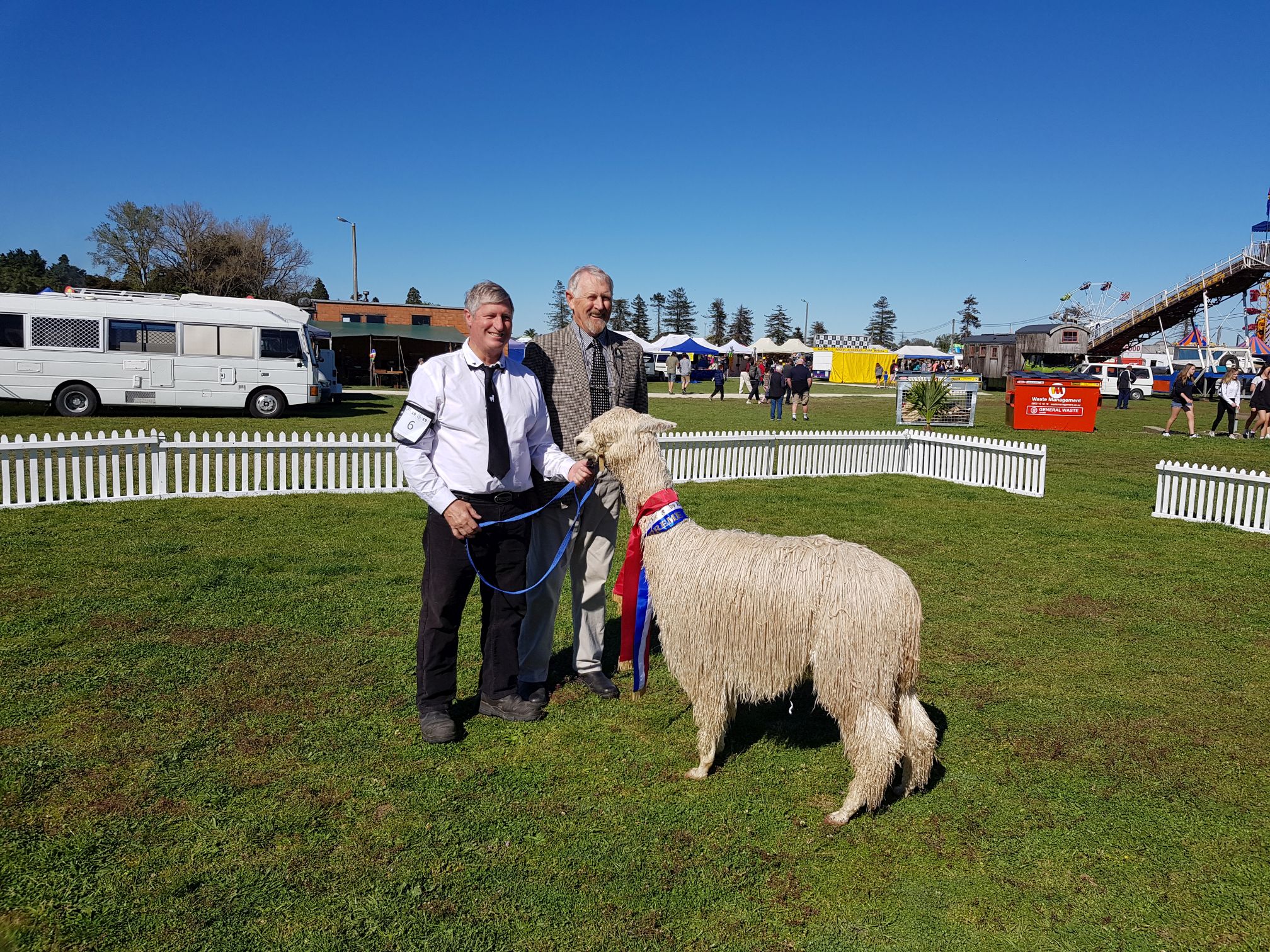 "Golden Sand won Supreme Suri at the 2018 Hawkes Bay Show"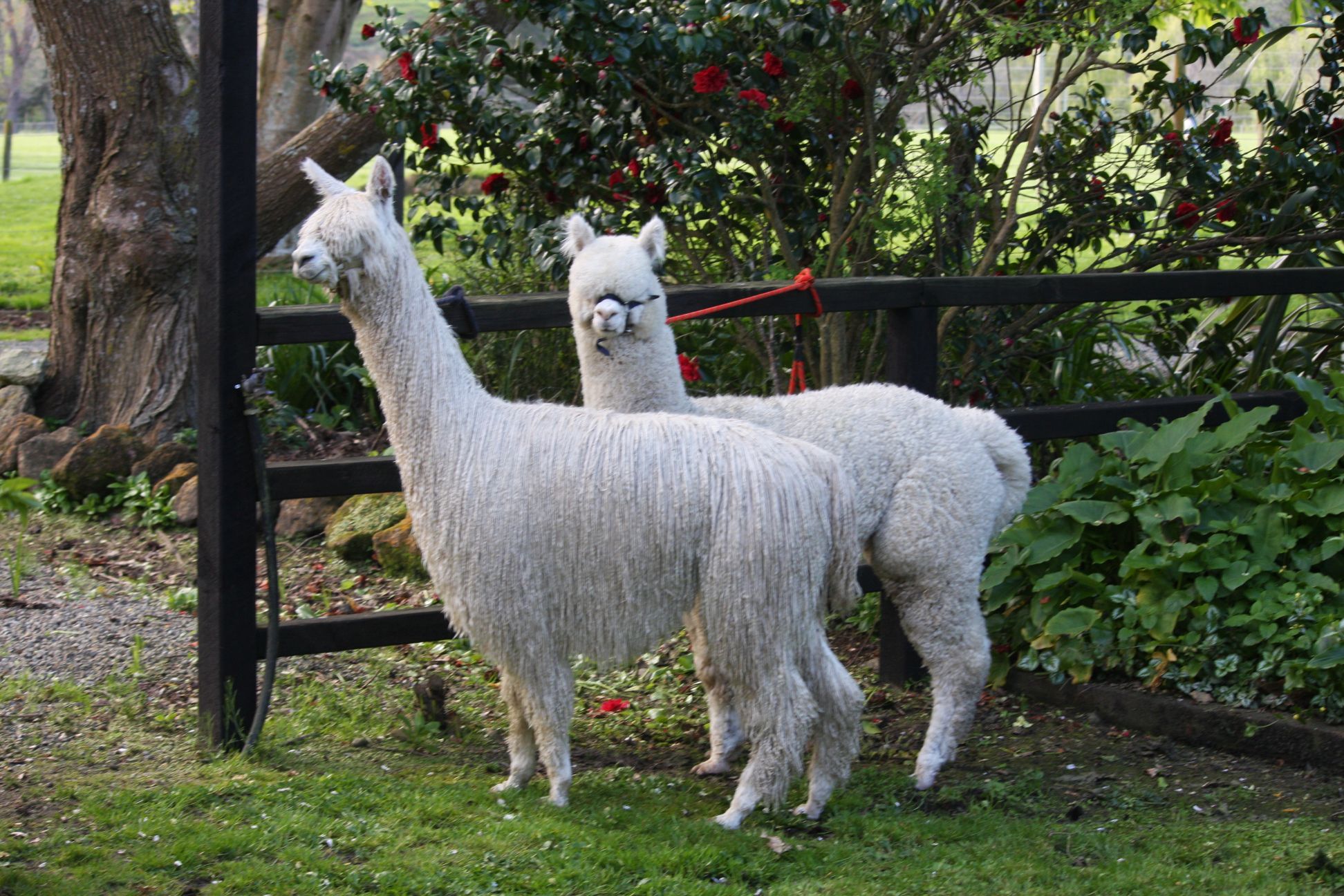 His Sire Bumble Hill Picasso ET
Top Mill Golden Sand's Stud Fee: $1,000.00 +gst
Our Special Reproductive Guarantee applies to all of Golden Sand's Cria.