Elysion Rain Lover
Elysion Rain Lover (Homozygous Suri)Elysion Rain Lover (Homozygous Suri)We purchased Elysion Rain Lover while in Australia attending the Australian National Show and Sale back in 2012 from Paul and Frances Haslin. Paul and Frances were amazing to deal with and made the purchase a real pleasure.Rain Lover was being shown at the time and the pictures below are of him at the Auzy National.A truly magnificient Potential Stud Male at this age.We were really excited when we found out that we could purchase a male of this Quality.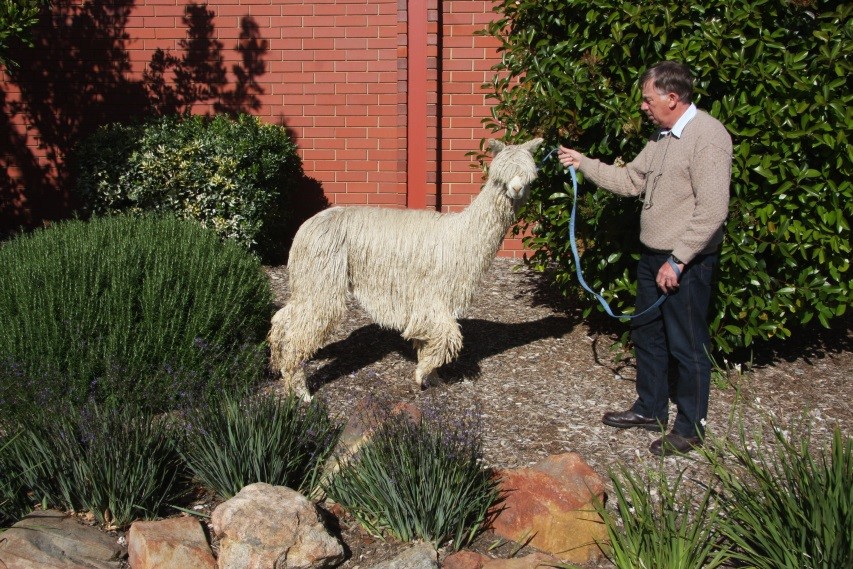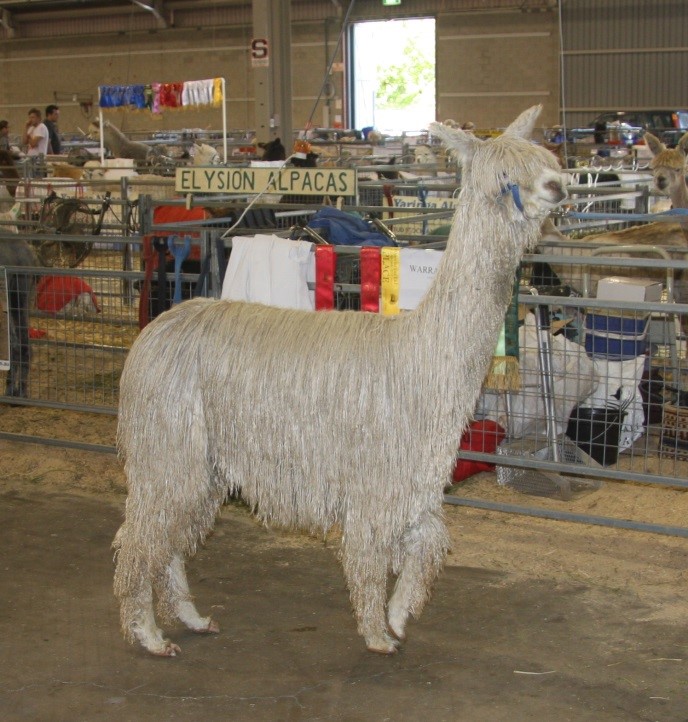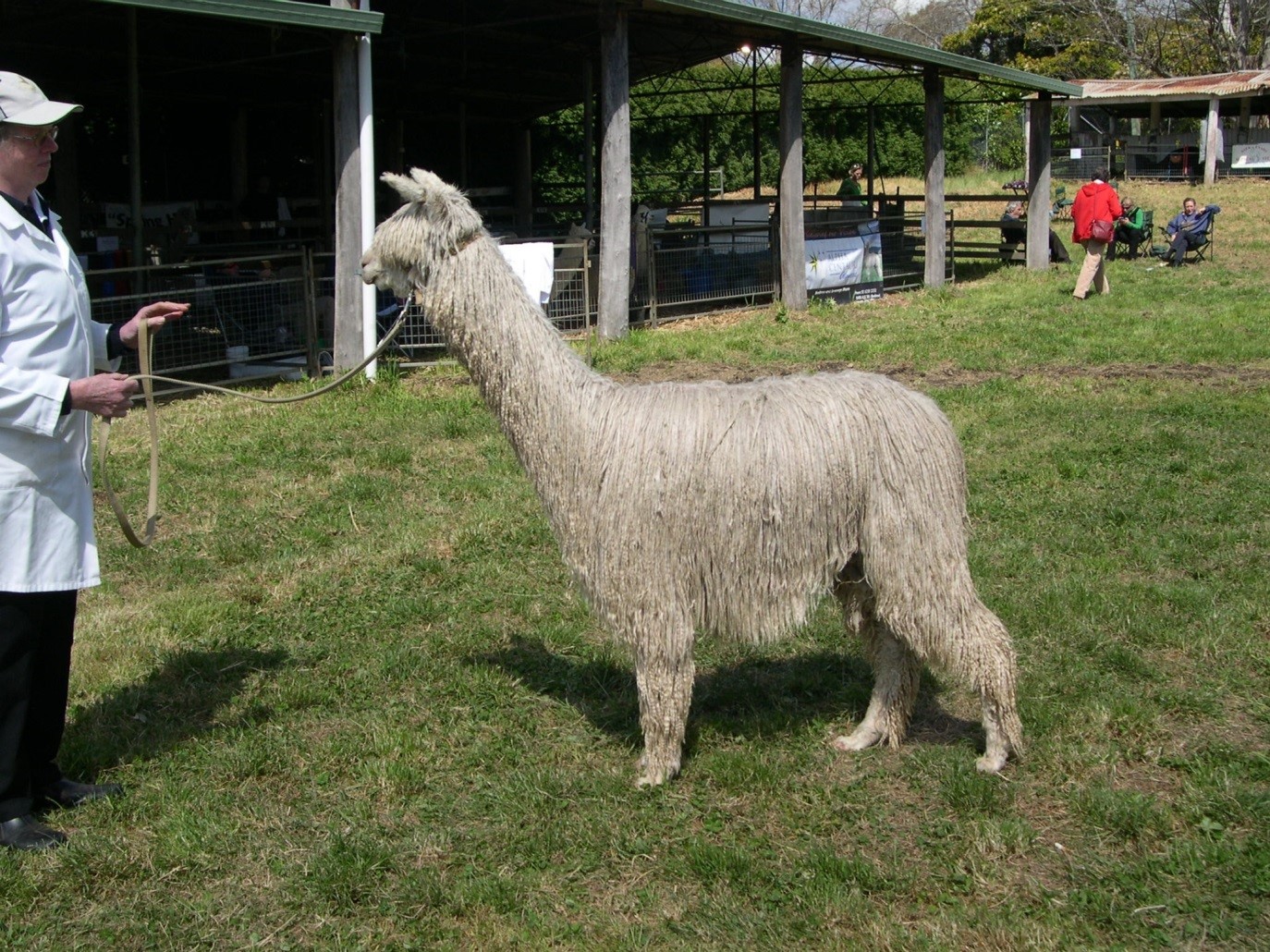 Below are Rain Lovers Fleece stats as taken at the Australian National in 2012.
Talking to several Auzy Judges at this show, they all said the same thing and that was that Rain Lover had one of the finest fleeces of any Suri Male in Australia. At that time of course.Rain Lover has the most beautiful soft handling fleece you could ever hope to feel and see. he is big and strong and has an amazing presence to match.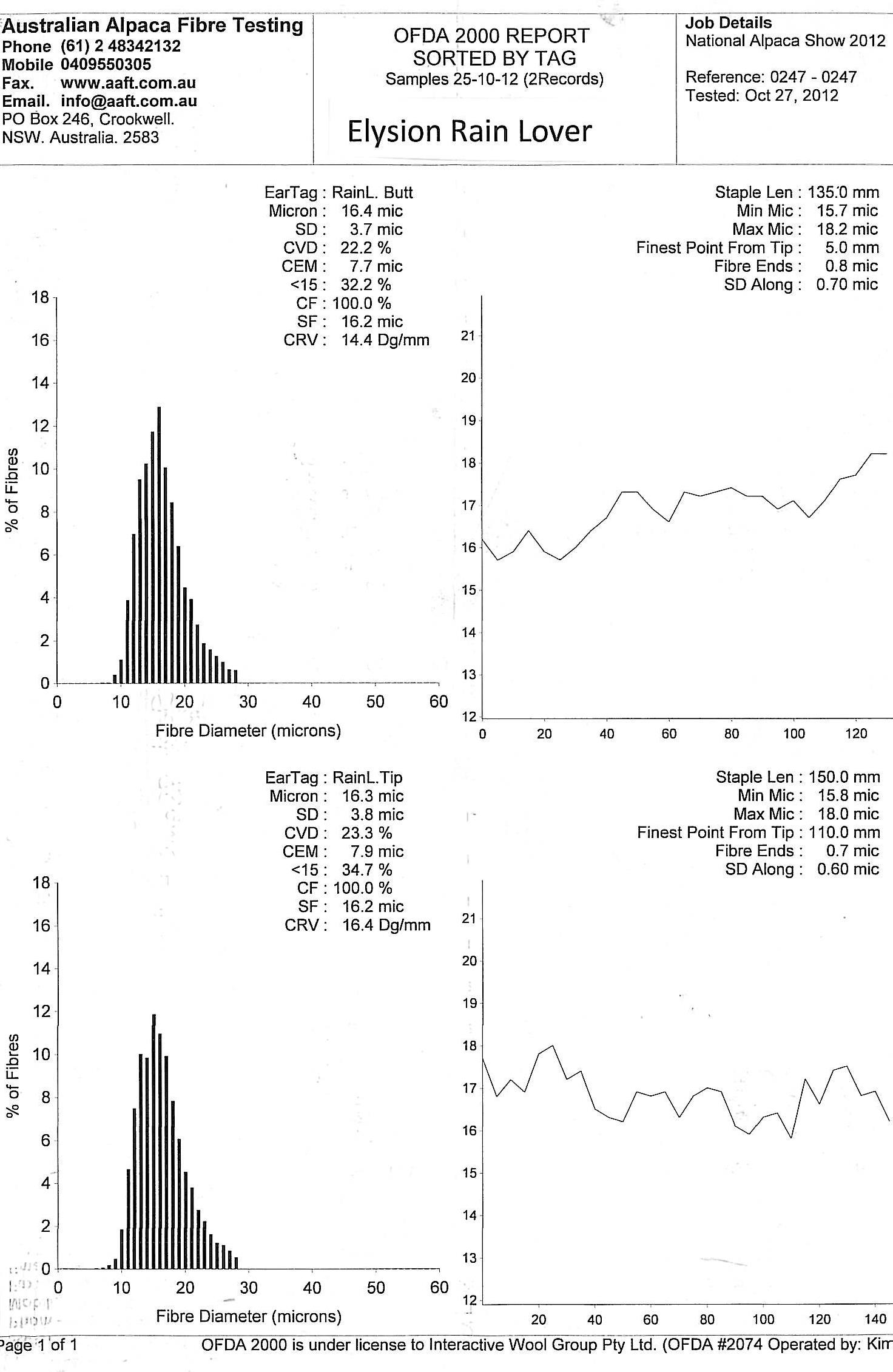 Below are Rain Lover's show Results for when he was shown in Australia.
Rain was only shown as a Junior and then as an Intermediate before he came to live with us in NZ.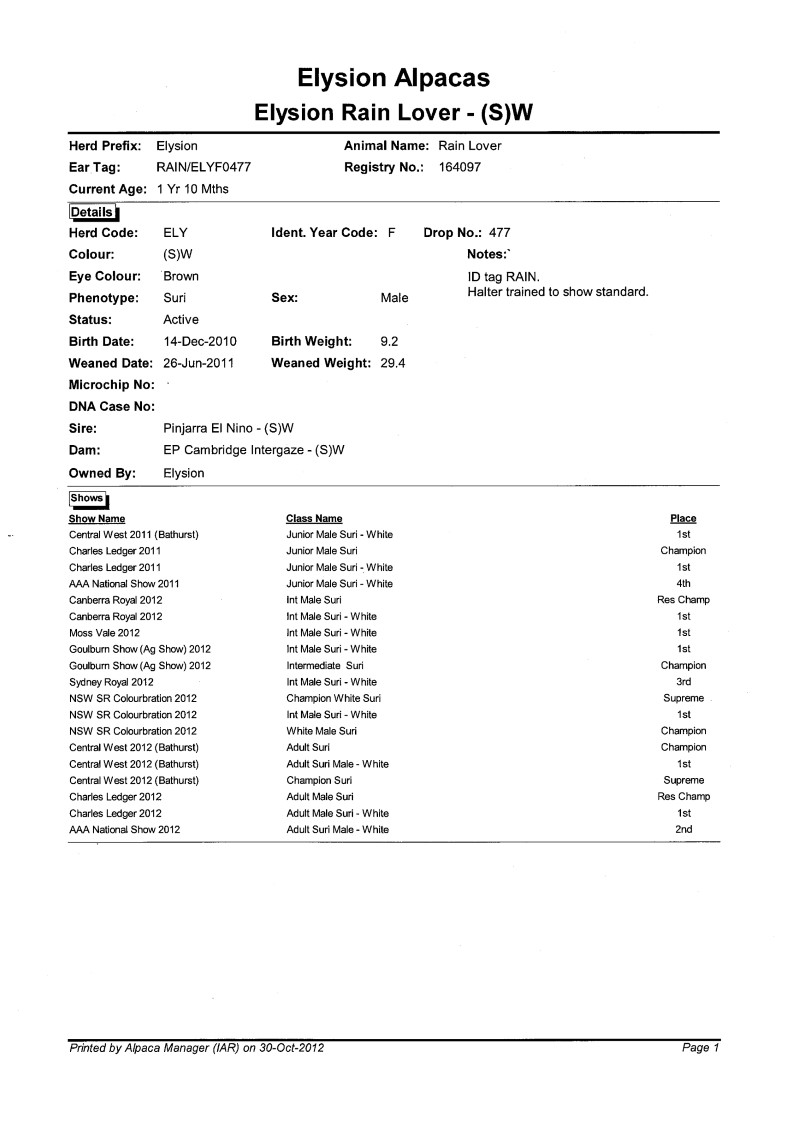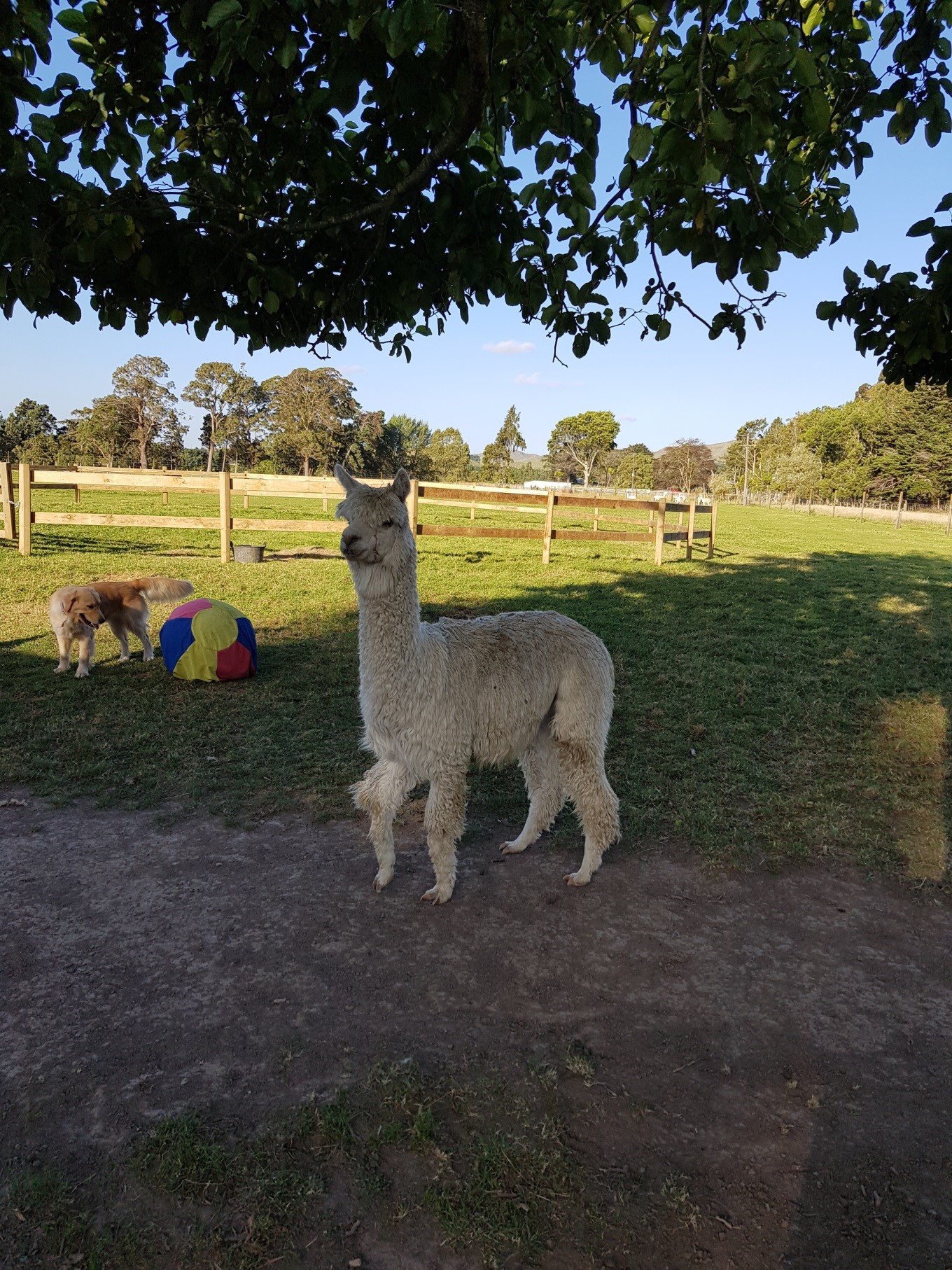 "Rain Lover Pictured above in 2019 as a 9 year old on our farm in Pahiatua"
Elysion Rain Lover's Pedigree:
| | |
| --- | --- |
| Ident No: | ELY F0477 |
| Sex: | Male |
| IAR: | 164097 |
| Birth Date: | 14/12/2010 |
| Status: | Active |
| Breeder: | PAUL & FRANCES HASLIN (AUS) |
| Current Owner: | ERIC LISTER |
| Current Owner Region: | Manawatu/Wanganui |
| Type: | Suri |
| Colour: | Solid White |
| Certified?: | Yes 21/12/2012 |
| Progeny: | [3 - View] [View by Herd] |
---
Elysion Rain Lover's Sire ……………. "Pinjarra El Nino"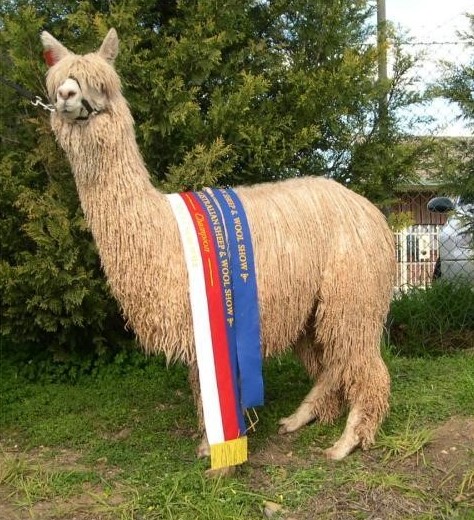 | | |
| --- | --- |
| IAR —————— | 107687 |
| Colour —————— | Solid White |
| DOB —————— | 5-Jan-06 |
Accoyo

Sire——————

Surilana Icalon

Accoyo

Surilana T-Pito

Dam——————

Surilana Nina

Somerset Peruvian Silkwood
Pinjarra EL Nino is the son of the renowned Surilana Icalon who exhibits incredible density and bone.
El Nino made a splash in the show ring, winning many broad ribbons, including Supreme Suri at the 2007 Sydney Royal.
El Nino is really stamping his mark on his progeny.
At the 2013 Colourbration Show, El Nino's progeny won: Supreme White Suri Supreme Light Fawn Suri Supreme Med/Dark Fawn Suri El Nino is throwing both quality whites and colours.
Rain Lovers Prodgeny:
As you can see from his Pedigree above Rain Lover only has 3 Cria on the ground.
This was before my separation in 2013 from my Ex.
The interesting thing is that his daughter Thief of Hearts Dutches is my best Female Suri and the two male Cria he produced are now both Certified Stud Males.
The quality of the 3 animals Rain Lover sired are exceptional.
Other Suri Breeders saw this potential and they bought his only 2 male Cria and are now using them on their own herds.
The picture below is of the two Male Cria Rain Lover sired when they were just Intermediate Males.
Thief of Hearts Logical Choice (White) and Thief of Hearts Masquerade (Autually Fawn with Spots)
Both Males have been certified and both have beautiful fine fleeces.
The fleece picture is that of Thief of Hearts Dutches at shearing last summer (2018)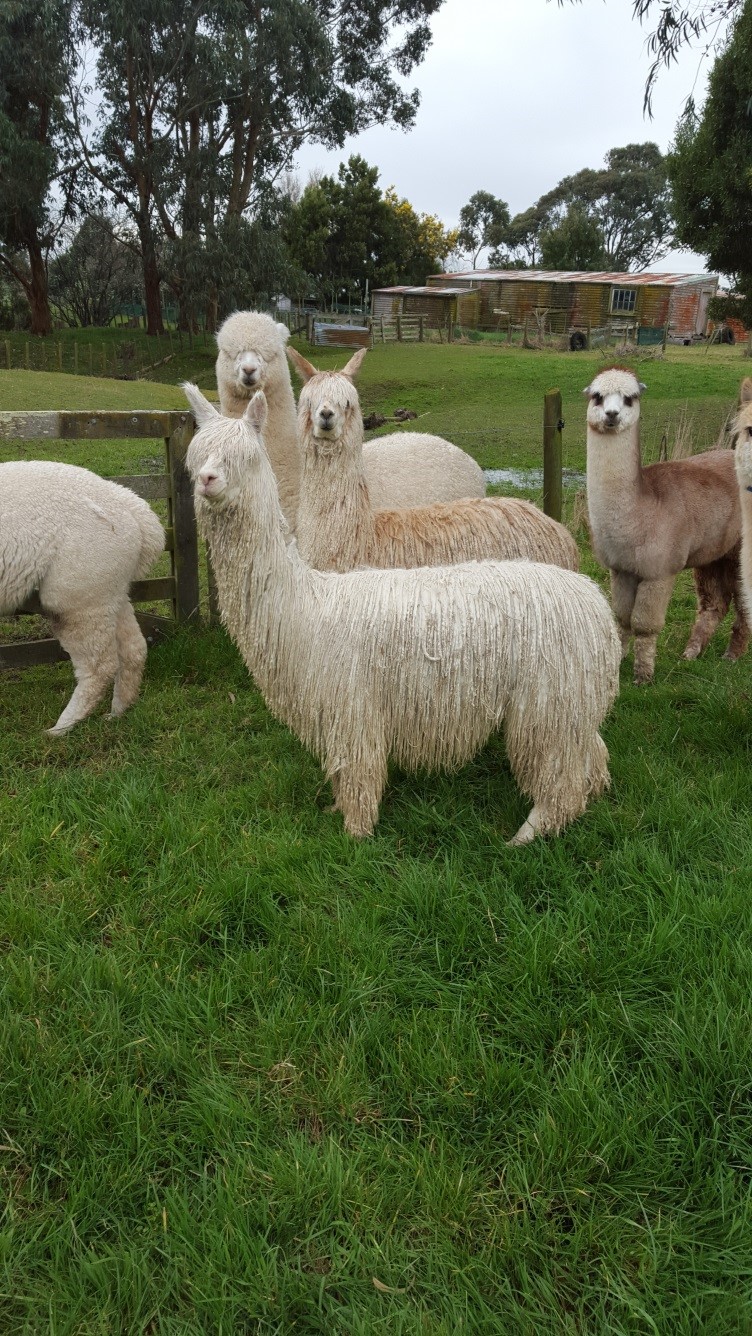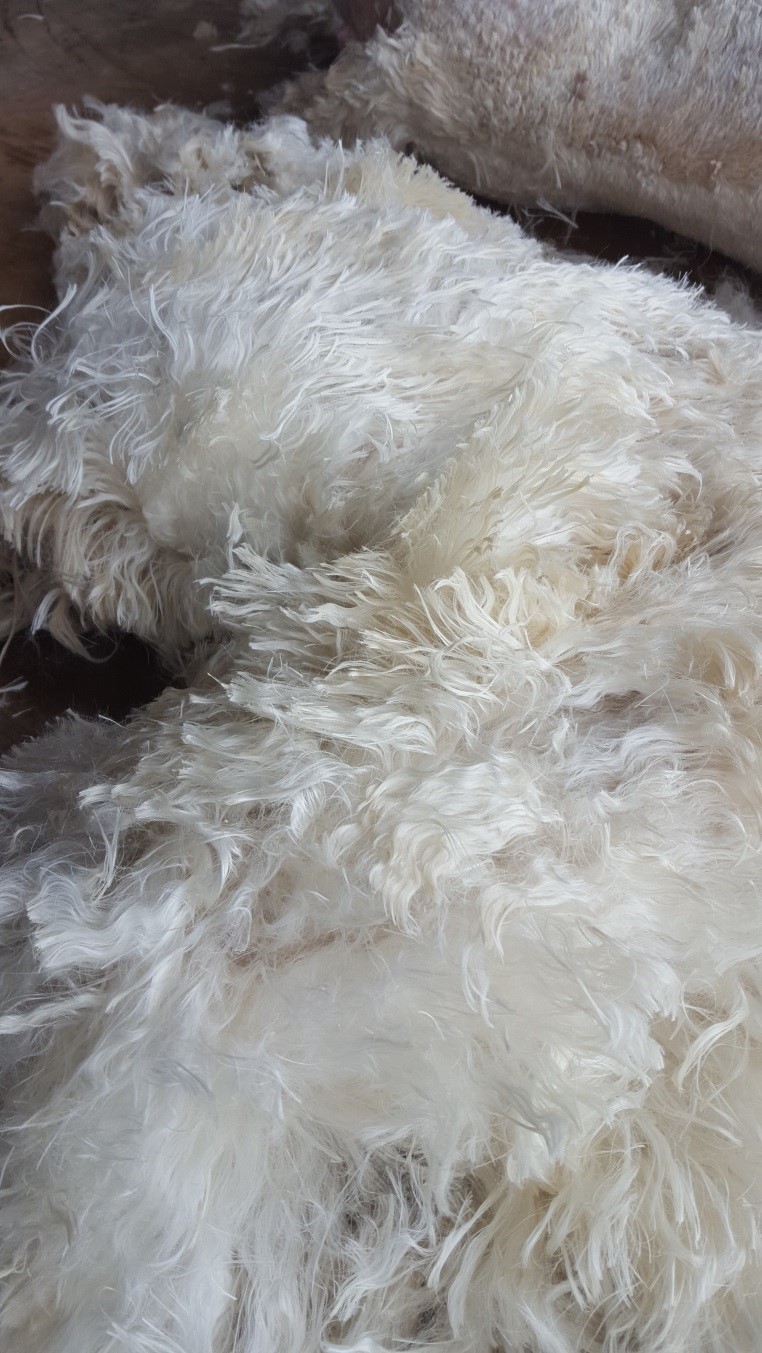 Rain Lovers Future:
Now that Rain Lover has been returned to us, he has covered all of our Suri females this season (2018–2019) and we are expecting some wonderful results from these mattings.
We are looking forward to getting back into the show ring in a couple of years with some quality Junior Suri Alpacas.
Elysion Rain Lover's Stud Fee: $1,000.00 +gst
Our Special Reproductive Guarantee applies to all of Rain Lover's Cria.