Thief of Hearts Alpaca Stud are who you want to deal with. Whether you're just starting out, or, experienced in the industry, there are many reasons to deal with us...
Quality Absolute Cria Our herd of quality Alpacas includes outstanding Females and Cria as well as a large range of different bloodlines to choose from. We have purchased animals from a large number of different studs all with different bloodlines. We stress Conformation, Fineness, Crimp and Colour in our Breeding Program.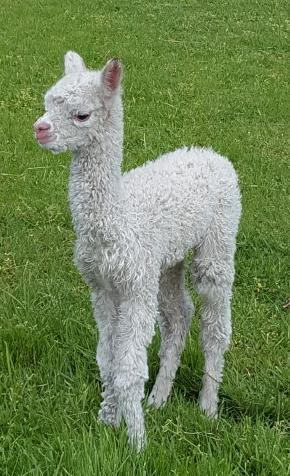 Experienced - with an Honest Reputation
We have been in the Animal Business for most of our lives, with our Pet Shop business we have a reputation as having the finest service in New Zealand and we have taken this reputation into our Alpaca Business.
Handling
All of our animals are handled at birth and many are halter trained at 6 months of age and because of this are quiet, friendly and very well socialised. Many of our animals go through this training before they are delivered to their new owners.
Care and Attention
Every animal on our farm receives personal care and attention from the minute they are born until they are sold. We never hesitate to call a vet when needed.
All of our animals have their fleece tested annually.
Support and Backup
Every person who purchases animals from us gets free support and backup from when they first visit our farm until they are totally confident in how to look after Alpacas. We also give all our clients a copy of our own Introductory Information Pack. We love giving advice to new buyers.
Here for the Long Term
You have our guarantee that we are in this business for the long term. Our short term goals were for the first 20 years and if you would like to know what we have planned for the next 20 years then come and talk to us. Our every day goal is to maintain a very high standard in all aspects of the Alpaca Industry.
Prices to Suit All Purchasers
We have animals for sale to suit all price ranges. Our animals typically range in price from $200 to $20,000. We even have finance available.
Free Delivery
We will deliver any animals directly to your place when you purchase from us free of charge anywhere within a three hour drive of our place in the North Island using our specially made and designed Alpaca Trailer.
A Large range of Top Stud Males
If you have girls that need to be mated we have a large range of different Stud Males to choose from. You can bring your girls to our place and they can stay free of charge for as long as it takes to get them in the family way. We have the best Reproductive Guarantees in the business.
We Help You Find the Right Animals for You
If you have any special requests for special animals and we are not able to supply exactly what you are looking for, we will help you find the animals you are looking for at another quality breeder.
Hire Purchase Options AvailableIf you find it a little difficult to purchase any animals up front then we offer a 12 months interest free payment plan and a 24 month plan as well to help you get into the Alpaca Industry.
Computerised Record Keeping
All of our animals information and details are kept on a specially designed computerised Alpaca Programme. Any information you require on any animal you purchase from us can be provided at the touch of a button.
We Love These Animals
Although we do sell animals to make a living, we do it more than just for the money, we love these animals with a passion! We make sure that these animals are suitable for you before you invest your savings. All of our animals must be sold to good homes where they will be looked after and cared for properly.
Our 'Pacas are Part of the FamilyAll our Alpacas are part of the family, we have several families of Grandmother, Mother & daughter Combinations. These animals are part of our own family, we have watched them grow up. We can help make Alpacas part of yours.
Remember: Only one can be the best!
We try very hard to be that one.
You are never too young or too old to enjoy a lifestyle raising Alpacas.
Come and visit us and see for yourself just how much joy these animals can bring to you and your family. We are only 40 minutes drive from Palmerston North, 20 minutes from Woodville and 12 minutes from Pahiatua.
You are welcome to contact us if you would like any further information.